int38t. Paul Blomfield transcript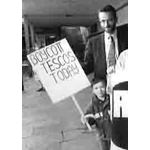 Paul Blomfield set up Sheffield Anti-Apartheid Group in 1978 and served as its Secretary until the early 1990s. In 1976 he visited South Africa after the Soweto school students uprising at the request of the ANC. His report of the visit is on this website (stu25. IUS Solidarity Mission Report). He is now the Labour MP for Sheffield Central.
This is a complete transcript of an interview carried out by students at Sheffield Hallam University in 2013.
| | |
| --- | --- |
| Category: | Paul Blomfield |
| Copyright: | Sheffield Hallam University |
| Holding Institution: | AAM Archive, Bodleian Library |