int11a. John Sheldon interview clip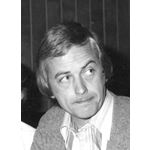 John Sheldon was the General Secretary of the Public and Civil Service Union. As a student at Ruskin College, Oxford, he helped set up the Ruskin College Kitson Committee to campaign for the release of gaoled trade unionist David Kitson and took part in the demonstrations against the 1969–70 South African rugby tour.
In this clip John Sheldon describes his involvement in a plan to stop the first game of the South African rugby Springboks tour of Britain, against Oxford University on 5 November 1969.
| | |
| --- | --- |
| Category: | John Sheldon |
| Copyright: | AAM Archives Committee |
| Holding Institution: | AAM Archive, Bodleian Library |
| Date/Year: | 1969 |