int49t. Kath Harding transcript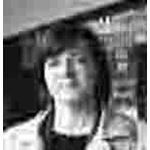 Kath Harding was the Chair of Sheffield Anti-Apartheid Group and helped set up Sheffield's Southern Africa Resources Centre. Sheffield AA Group was one of the AAM's most active local groups and worked with Sheffield City Council, trade unions and churches to make Sheffield a centre of anti-apartheid activity in the 1980s and early 1990s.
This is a complete transcript of an interview carried out by students at Sheffield Hallam University in 2013.
| | |
| --- | --- |
| Category: | Kath Harding |
| Copyright: | Sheffield Hallam University |
| Holding Institution: | AAM Archive, Bodleian Library |