int18t. Lord David Steel transcript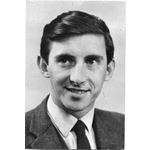 David Steel was first elected to Parliament as the Liberal MP for Roxburgh, Selkirk and Peebles in 1965 and was the Leader of the Liberal Party, 1976–88. He served as President of the Anti-Apartheid Movement, 1966–1969 and as a Vice-President until its dissolution in 1994. He now sits in the House of Lords as Lord Steel of Aikwood.
This is a complete transcript of an interview carried out as part of the 'Forward to Freedom' AAM history project in 2013.
| | |
| --- | --- |
| Category: | Lord David Steel |
| Copyright: | AAM Archives Committee |
| Holding Institution: | AAM Archive, Bodleian Library |