int43t. Mike Pye transcript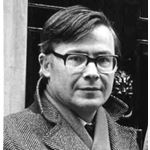 Mike Pye was a Sheffield Labour Councillor from 1984 to 2010. As lead spokesperson on anti-apartheid issues, he steered through the Council policies on boycotting South African goods and barring artists who had performed in South Africa from Sheffield City Hall. He helped set up Local Authorities Against Apartheid (LAAA) and chaired its National Steering Committee from 1984 to 1994.
This is a complete transcript of an interview carried out as part of the Forward to Freedom history project in 2013.
| | |
| --- | --- |
| Category: | Mike Pye |
| Copyright: | AAM Archives Committee |
| Holding Institution: | AAM Archive, Bodleian Library |