int52t. Mike Sparham transcript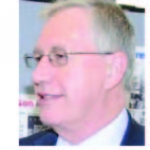 Mike Sparham represented the civil service union NUCPS on the Anti-Apartheid Movement trade union committee from the mid-1980s and served as its Chair from 1990 to 1994. He was later the Chair of Action for Southern Africa (ACTSA).
This is a complete transcript of an interview carried out as part of the Forward to Freedom history project in 2013.
| | |
| --- | --- |
| Category: | Mike Sparham |
| Copyright: | AAM Archives Committee |
| Holding Institution: | AAM Archive, Bodleian Library |