int47t. Talal Karim transcript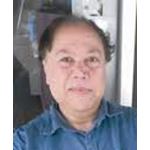 Talal Karim came to Britain from Bangladesh in 1971 and supported anti-apartheid campaigns as a student at Warwick University. He later became a Labour councillor in the London Borough of Islington and a member of its Race Equality Committee. He represented Islington Council on Local Authorities Against Apartheid (LAAA) and was one of the main movers behind the Council's Declaration on Southern Africa, and support for the African National Congress (ANC) and South West Africa People's Organisation (SWAPO).
This is a complete transcript of an interview carried out as part of the Forward to Freedom history project in 2013.
| | |
| --- | --- |
| Category: | Talal Karim |
| Copyright: | AAM Archives Committee |
| Holding Institution: | AAM Archive, Bodleian Library |