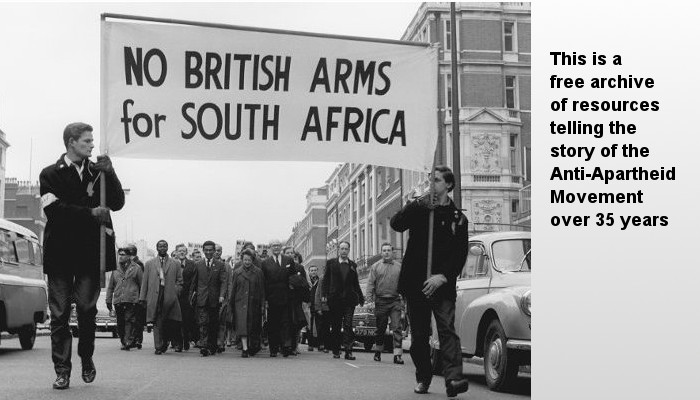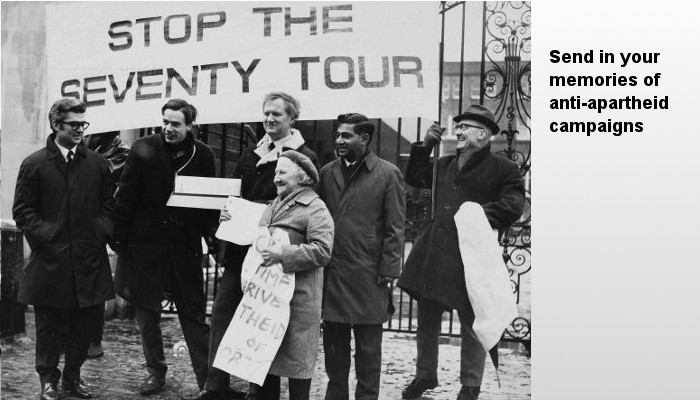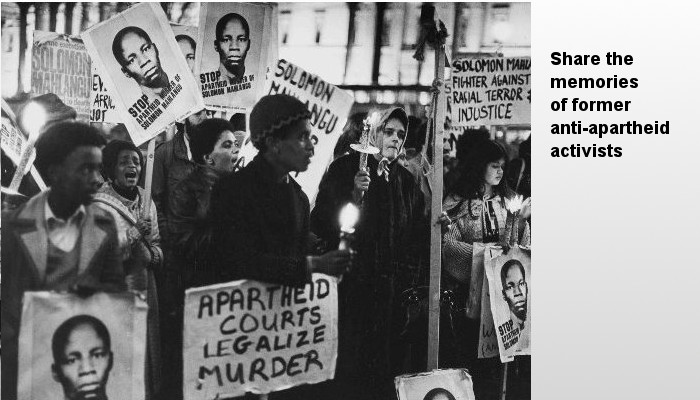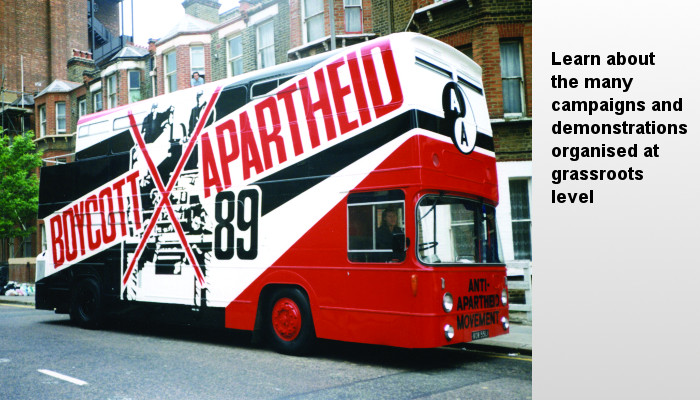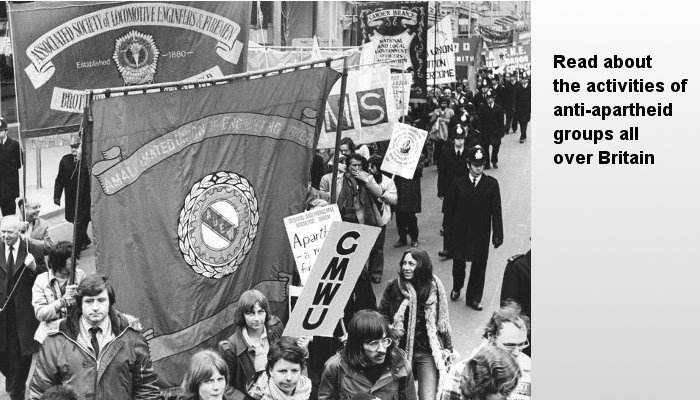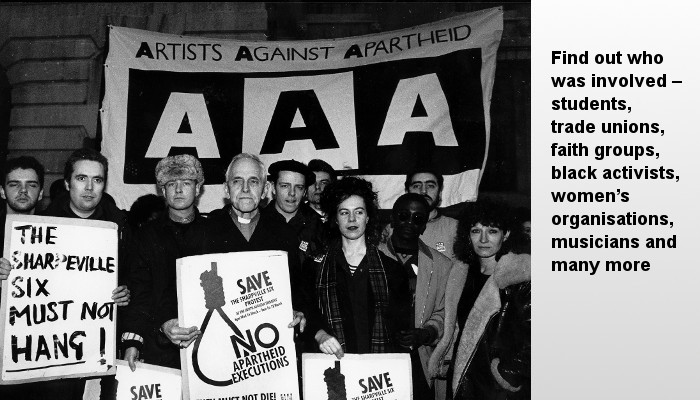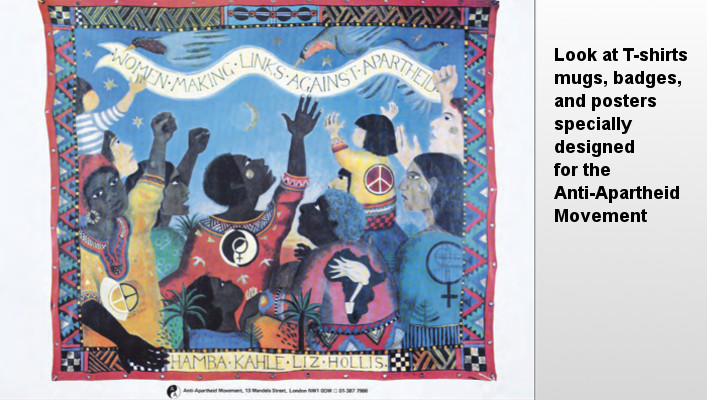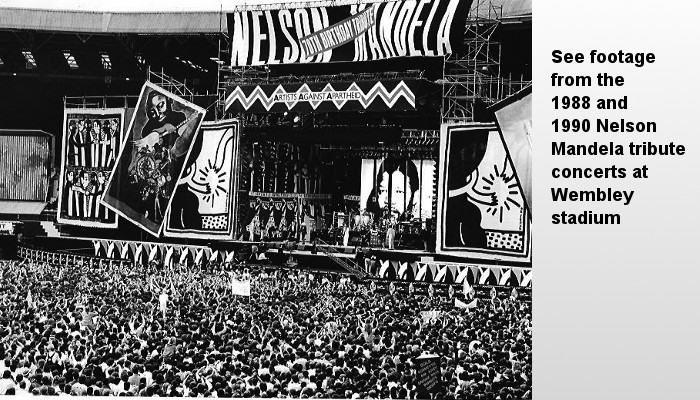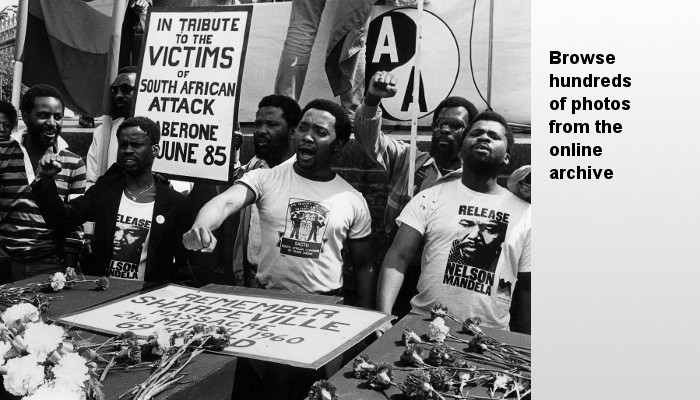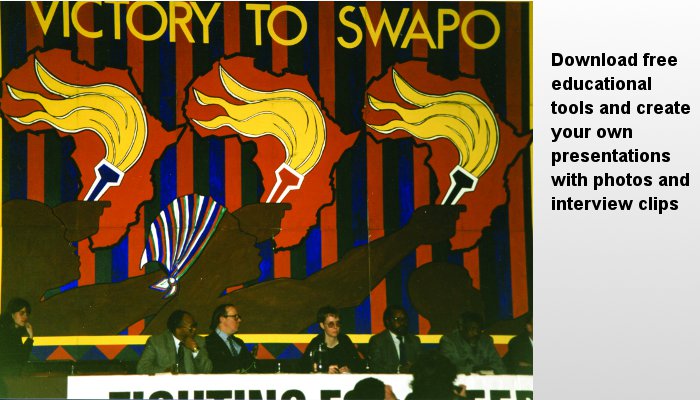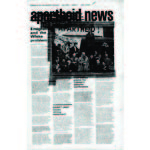 The lead story in the June 1965 issue featured white emigration from Britain to South Africa. The edition advertised the AAM's June rally in Trafalgar Square and explained the history of South Africa Freedom Day, 26 June. It also carried features on South Africa's segregated education system and the apartheid economy. Under the headline 'Jazz Quartet Hits London', AA News welcomed Dudu Pukwana, Chris McGregor and their fellow jazz musicians to London.
| | |
| --- | --- |
| Category: | 1960s |
| Copyright: | AAM Archives Committee |
| Holding Institution: | AAM Archive, Bodleian Library |
| Date/Year: | 1965 |
Following its successful run at the Southwark Playhouse, Strike! will tour Britain and Ireland next year. Strike! tells the story of the Dublin shopworkers who refused to sell South African fruit in 1984. Venues will include Coventry, Poole, Liverpool and Newcastle and the tour will end in Dublin on 19 July 2024, the fortieth anniversary of the strike. You can contribute to the tour fund appeal here.
A new seven-part podcast series covers the history of apartheid in South Africa and the global anti-apartheid movement. Commissioned by the AAM Legacy Centre of Memory and Learning project, the series accompanies Edexcel's A-Level History specification, and is designed to be accessible to a wide audience. The podcasts reach back to the history of pre-settler colonialism and forward to an examination of the legacy of apartheid today. You can listen to them by clicking here
The project to set up a new Centre of Memory and Learning in the former ANC London office at 28 Penton Street, Islington has taken a big step forward with the award of a £1.2 million grant from the Heritage Lottery Fund. The Centre will showcase anti-apartheid campaigning to stimulate action against injustice, racism and inequality. The project already has an exciting programme of events and commissions. The new building is scheduled to open in 2024. To find out more click here.