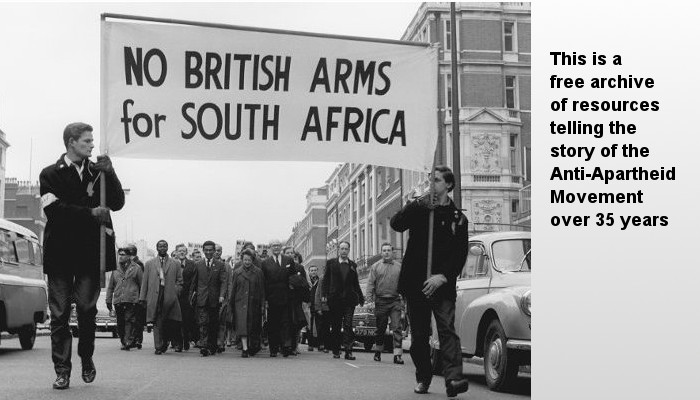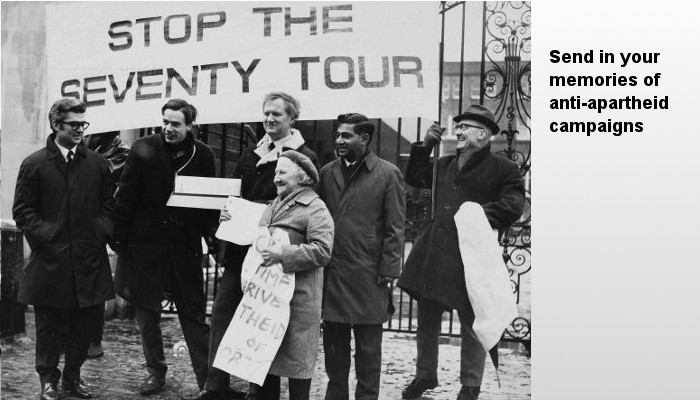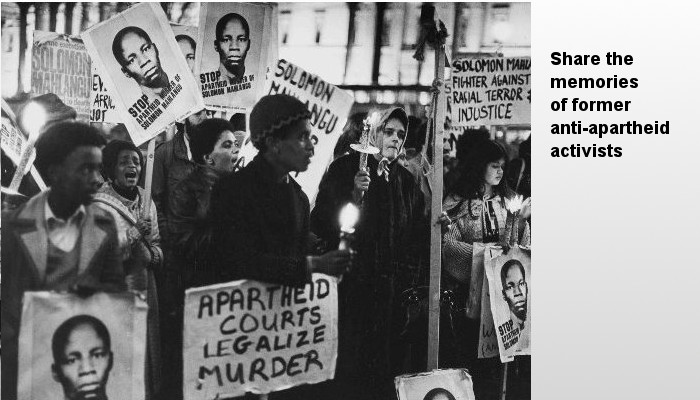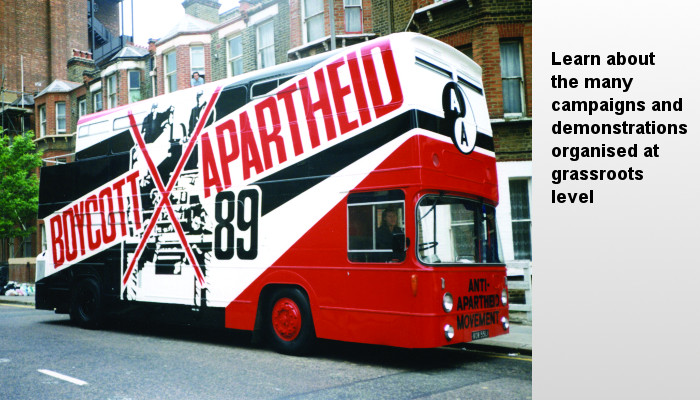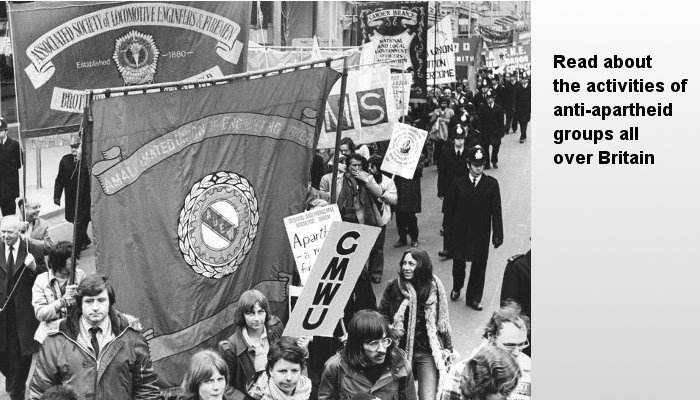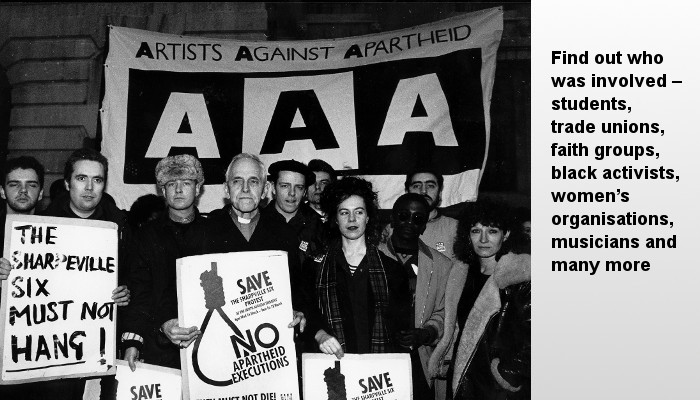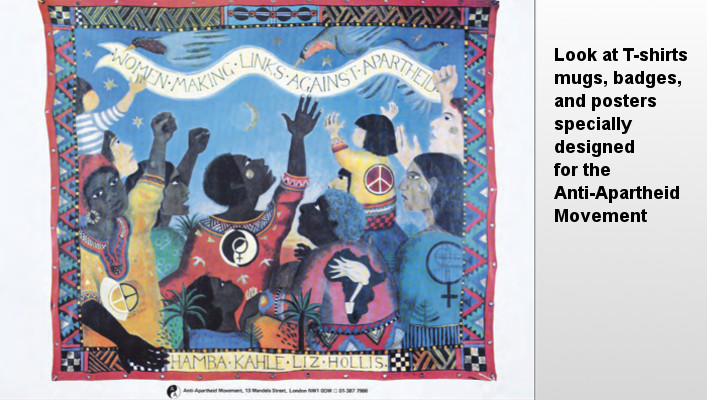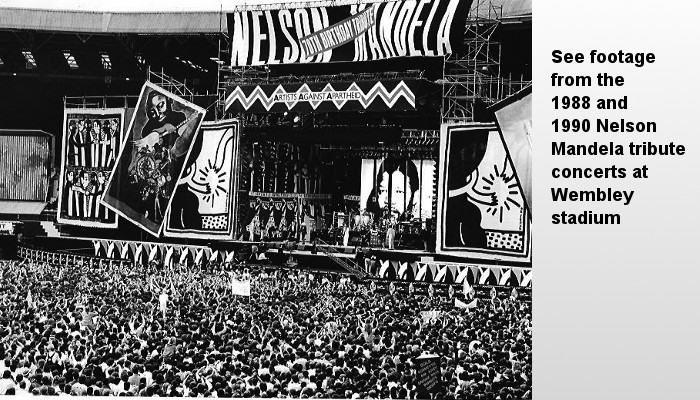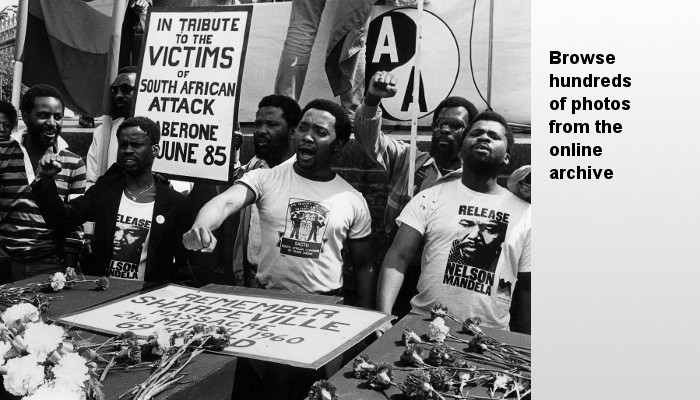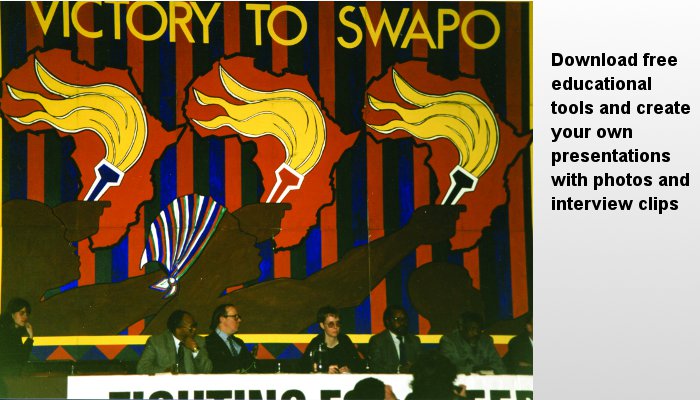 The Welsh People's History Society, Llafur, recently held a roundtable event on the Wales Anti-Apartheid Movement. Hanef Bhamjee, Mick Antoniw, Hywel Francis, Mair Francis and Gaynor Legall shared their memories and sparked a discussion that explored the origins, development and wider historical and cultural impact of anti-apartheid campaigning in Wales. The session was introduced by Morwenna Osmond. It was one of a fascinating series focusing on race and identity in Wales. You can listen to the session here.
A new project has been launched at Nottingham University to trace anti-apartheid activists in Nottingham and record their stories. The project will also collect local photos, leaflets and other anti-apartheid publicity materials and deposit them in local archives for future generations. An exhibition of the new material will be shown at Nottingham Central Library, as soon as the Covid pandemic situation allows. Later it will move to St Ann's library and tour selected county
libraries. You can read more about the project here.
An exciting new project plans to convert the former London office of the African National Congress in Penton Street, Islngton into a Centre of Memory and Learning about the anti-apartheid solidarity movement. The project has been launched by the Liliesleaf Trust UK, working with the AAM Archives Committee and other groups. It has won support from the GLA's Good Growth Fund and now needs to raise matched funding to convert the building into an exhibition and educational centre. Plans are currently on hold because of the Coronovirus crisis.